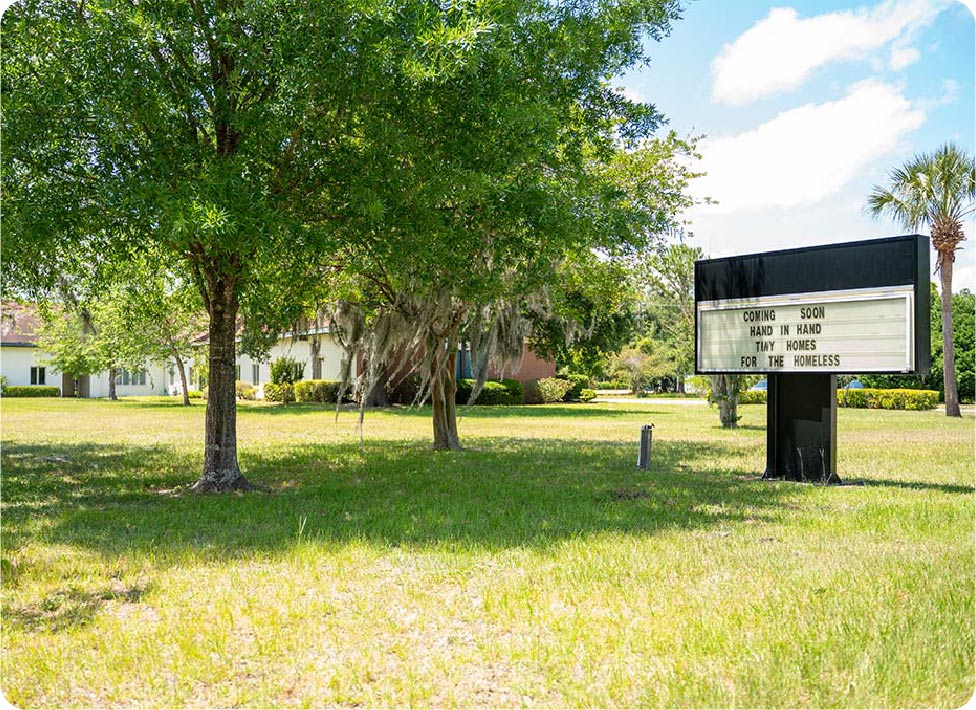 Hand in Hand of Glynn is a community project conceived to benefit everyone. We welcome your questions and your ideas as neighbors.
If you are experiencing homelessness and need immediate help please contact the offices of Safe Harbor (912) 289-9741 or Street Beat (912) 275-7202.
We're currently working on building our tiny-home community and we're not accepting residents at this time.
Send us an email to: