Hand in Hand of Glynn's Board is composed of community leaders who volunteer their time and talents to help steward resources and activities toward accomplishing their vision: Providing housing and support to neighbors experiencing homelessness in Glynn County.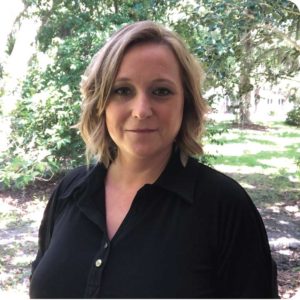 Carolyn Johnson,

Director
Carolyn Johnson is the Director of Hand in Hand of Glynn. Her background in the non- profit sector, property management and sustainability has given her a diverse skill set to bolster Hand in Hand's mission. As the Director of Operations and Volunteers with FaithWorks Ministry of Southeast Georgia, she gained hands-on experience working with those suffering from homelessness. She believes the homeless should be treated with respect and dignity and is passionate about helping to restore them to wholeness. Her heart is guided by the scripture 1 John 3:17 "But if anyone has the world's goods and sees his brother in need, yet closes his heart against him, how does God's love abide in him?"
Sheila Howard,

Resident & Volunteer Coordinator
Sheila Howard is a Certified CNA with extensive experience in providing care and compassion to those in need. She worked in various nursing homes across Brunswick, Georgia, and St. Simons Island, positively impacting the lives of countless individuals.
In 1983, Sheila became a Lead Supervisor at Amelia Island Plantation, showcasing her exceptional leadership skills and fostering a harmonious work environment.
In 2019, driven by her desire to make a greater impact, she founded the "Wall of Worship Impact Ministry," catering to the needs of the homeless population and offering support and solace.
Sheila joined FaithWorks in 2019 as the Assistant Manager, overseeing day-to-day operations for the homeless population, and witnessing the transformative power of compassion.
Currently, she serves as the Resident & Volunteer Coordinator at Hand in Hand of Glynn, where she provides comprehensive support to those facing homelessness. Her role as a volunteer coordinator helps bridge the gap between compassion and support, making a meaningful difference in the lives of those they serve.