Hand in Hand of Glynn's Board is composed of community leaders who volunteer their time and talents to help steward resources and activities toward accomplishing their vision: Providing housing and support to neighbors experiencing homelessness in Glynn County.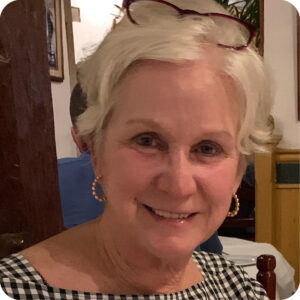 Anne Stembler is the strategist and founder of our organization. It was Anne's vision to do something to help the Homeless population of Brunswick that started Hand in Hand of Glynn in 2018. Along with her years as a member of the Session of the St. Simons Presbyterian Church. Anne's philanthropic work in Atlanta as well as in Brunswick laid the foundation for her current leadership of Hand in Hand. Years ago her experience hearing Ron Hall (co-author of Same Kind of Different as Me) speaking about the homeless, colored her views of what could be done. Her subsequent visits to Moore Place in Charlotte as well as visits to tiny homes in Savannah and Detroit fleshed out her vision of what Hand in Hand might do for Brunswick. Anne is the guiding light of this organization.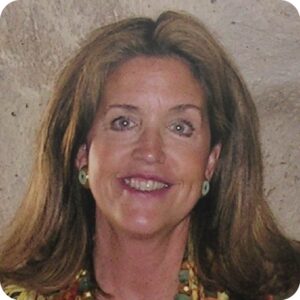 Linda Heagy is the Treasurer of Hand in Hand, handling the financials for the organization. Her 23 years in Banking as an Executive Vice President of the LaSalle Banks, her 19 years as a Trustee of the Van Kampen American Capital Mutual Fund complex ( now Invesco), and her MBA from the University of Chicago, give her a solid background for this role. Seventeen years as Vice Chairman of the YMCA of Metropolitan Chicago (the largest owner of SRO's in the state of Illinois,) and as a board member of The University of Chicago Hospitals and Clinics created a fertile ground for the idea of helping the homeless of Brunswick.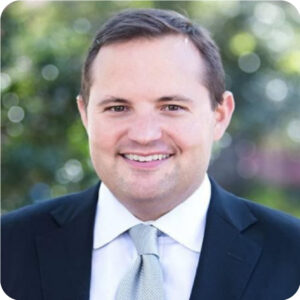 Chris Jordan is a lawyer and litigator with Hunter MacLean Law firm in Brunswick and is a Glynn County native. Chris has been instrumental in connecting Hand in Hand to the most beneficial legal advice with regards to real estate and has orchestrated the navigation of the City's various permits and zoning ordinances to our advantage. Chris' interest in Hand in Hand follows his involvement in college with starting a soup kitchen at his fraternity house to serve the homeless who lived nearby. He and his fraternity brothers found time to reach out to a population that was largely ignored. This experience with serving those less fortunate brought Chris satisfaction and an early commitment to helping those in need. Chris's commitment is mirrored by the work of his wife, Christie, who is also a lawyer and the Chief Administrative Officer at the Southeast Georgia Health System. Together, this young couple has provided untold support for the work of Hand in Hand.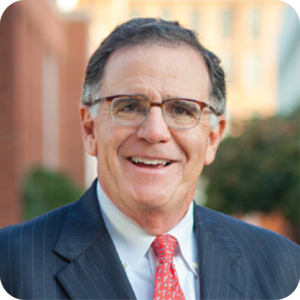 Allan E. Kamensky, Board Member
Allan Kamensky is Executive Vice President and General Counsel and is a member of the Synovus Executive Management Team, and is responsible for all legal affairs including bank, corporate and securities regulatory issues, human resources (employment, compensation, and benefits), litigation, compliance, Governmental Relations, regulatory relations and identifying potential risk factors for the company.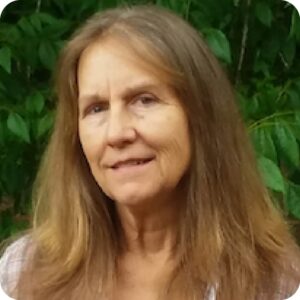 Martha Merritt,

Board Member
Marti Merritt is a doctor of Psychology and a psychotherapist who works primarily in Tennessee. Her academic grounding, including degrees from the Univ. of Colorado and James Madison University in Virginia, has led her into challenging positions in clinical healthcare and behavioral health for both juvenile and adult populations including Director of Mental Health for the Morgan County Maximum Security Correctional Facility. Marti takes a balanced but engaged eye toward wellness of our population and is particularly interested in the reengagement of our residents in Community activity. Her clinical background will prove invaluable to us as we establish our community of the formerly homeless.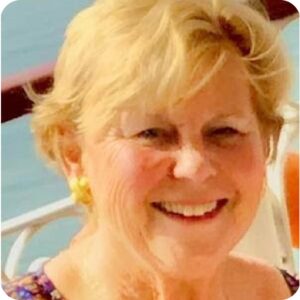 Betty Moore,

Board Member
Betty Moore is a Memphis, Tennessee native who has a second home in Glynn County and has become interested in the work of Hand in Hand. Her philanthropic roles have included building homes for the indigent in Mexico and chairing the Kemmons Wilson Family Foundation in Memphis which was founded by her parents in 1960.
Betty has a strong commitment to civic and religious organizations and has had an on-going interest in affordable housing. Her former roles as a school teacher and a mentor of young women and a founder of the Memphis Emmaus Community demonstrate her lifelong commitment to serving others.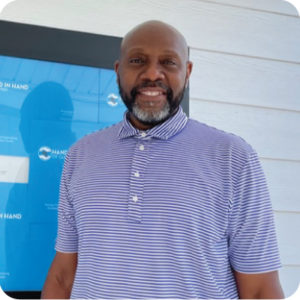 John Williams,

Board Member
John is a native of Brunswick, Georgia with a BS from Morehouse College. Mr. Williams started his entrepreneurial mindset and prowess while in college. He has since started several businesses and is currently a licensed General Contractor and Real Estate Broker in the State of Georgia. In addition, Mr. Williams is a full time staff member of The Gathering Place. The Gathering Place is a non-denominational leadership development organization established to help reach students with the gospel of Jesus Christ, equip them to be effective Christian leaders and send them to impact their communities and the world. John and Kelly are celebrating 34 years of marital bliss. They have three sons John Jr, Jarvis, Jamel and one daughter Janae. John Jr and Jarvis are educators in Brunswick and Atlanta respectively, while Jamel and Janae are working in corporate America in Atlanta, Ga. . In addition, John is the pastor of Maranatha Baptist Church in Brunswick, Ga. Sharing the gospel of Jesus Christ is what I'm most passionate about.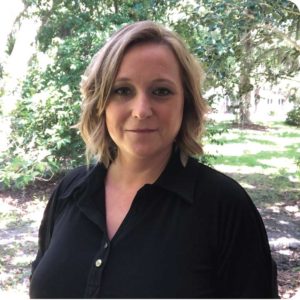 Carolyn Johnson,

Ex Oficio and Director of the Grove at Correll Commons
Carolyn Johnson is the Ex Oficio and Director of the Grove at Correll Commons. Her background in the non- profit sector, property management and sustainability has given her a diverse skill set to bolster Hand in Hand's mission. As the Director of Operations and Volunteers with FaithWorks Ministry of Southeast Georgia, she gained hands-on experience working with those suffering from homelessness. She believes the homeless should be treated with respect and dignity and is passionate about helping to restore them to wholeness. Her heart is guided by the scripture 1 John 3:17 "But if anyone has the world's goods and sees his brother in need, yet closes his heart against him, how does God's love abide in him?"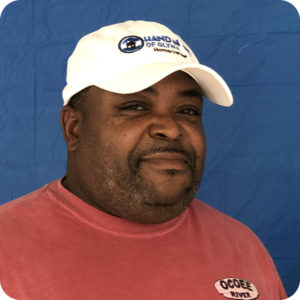 Jeff Clark, a Brunswick Glynn County native, graduated from Glynn Academy in 1988; attended Savannah State University, and is currently the Street Outreach Director for Safe Harbor Children's Center. Jeff is well known in the Brunswick Community. Jeff developed and directs the current program known as Street Beat which services families and youth who are homeless or at risk of being homeless. Jeff worked for 13 years developing services for Ryan White (HIV program) establishing clinical sites, testing, transportation, affordable medication, drug and alcohol counseling, and case management in areas of Southeast Georgia. Jeff chairs the Brunswick Homeless Coalition, a group of Non-profits, government agencies, and hospitals that work to alleviate homelessness. He serves on Building a Better Brunswick. He is The Chairman of the Roosevelt Lawrence Development Center focusing on after-school programs for Brunswick youth. Mr. Clark chairs the "Pathway Out Program." allowing young men and women to disassociate from gangs and to live more productive lives. He serves on The Community Task Force Committee, a partnership with Law enforcement, that builds and develops respectful engagement and conversation between law enforcement and the community.