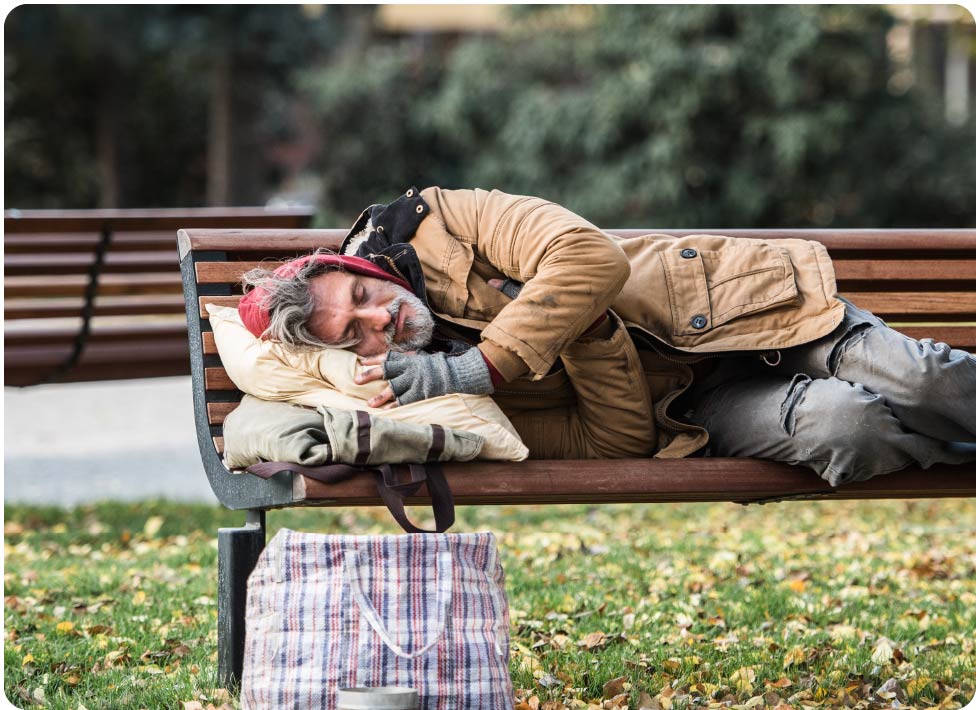 Right now, over 400 of our neighbors are experiencing homelessness
Homelessness may be caused by a variety of situations including job loss, inability to recover from hurricane damage, changes in family, mental and physical disabilities, and addictions.
Brunswick is the only city in the state of Georgia where over half of the households earn less than $25,000 a year and 60% of the city limit residents are below the poverty line. Glynn County poverty rate is 39%—one of the highest in both the state and the country. Any unpredicted economic upset can leave a vulnerable adult or a family out on the streets.
According to the 2018 Point in Time Count Results for Glynn County, at least 410 people experienced some type of homelessness in Glynn County, primarily in Brunswick. 
Why Hand in Hand of Glynn?
Caring for one homeless individual costs the community $40,000 per year
But when our neighbors have a home, they spend less time in:

Hand in Hand's 60 Tiny Homes will save our community $1,680,000/year
Research shows housing an individual in permanent supportive housing costs about $12,000/year per individual housed with the added advantage that the beneficiary receives services to help them leave homelessness behind for ever.
Our residents will have permanent homes, a supportive community, and the help they need to avoid a return to life on the streets. 
Hand in Hand of Glynn will lower the public costs associated with crisis services such as shelters, hospitals, jails, and prisons.
Help your neighbors achieve independence and dignity.