02

Mar
Hand in Hand of Glynn Presents an exclusive conversation with Ron Hall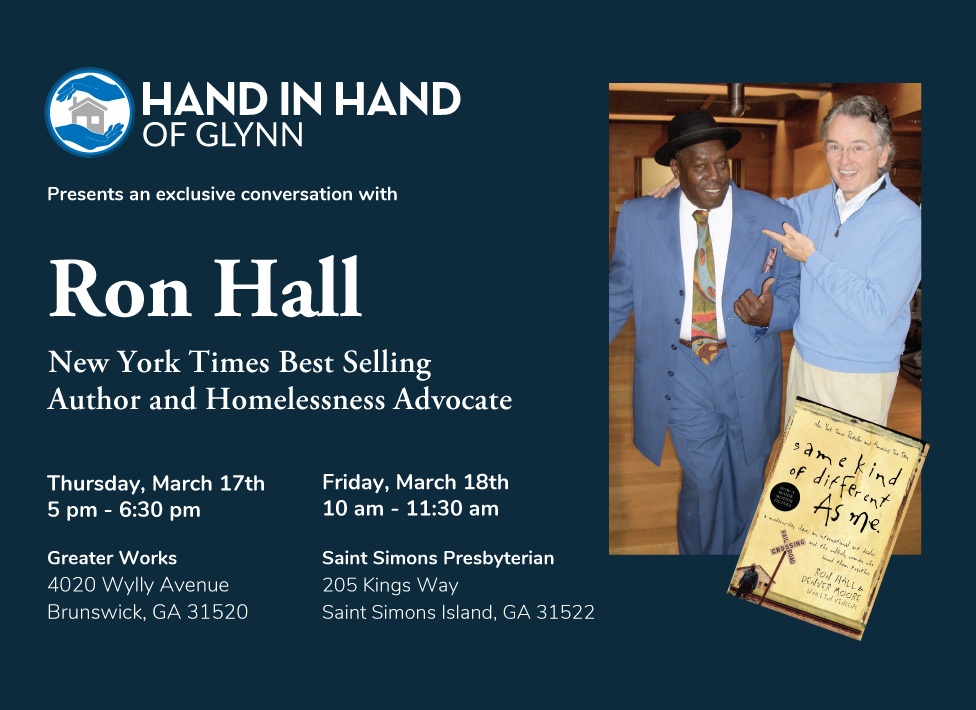 Ron will share his story of the unlikely friendship between himself, an international art dealer, and Denver Moore, an impoverished man in the throes of homelessness. Ron's story inspired a best-selling book, a feature­-length film, and a life committed to ending homelessness in America.
Join us and learn how Ron's powerful story roused a group in Glynn County to build a community of 60 Tiny Homes for the homeless and how you, too, can make a difference.
Thursday, March 17th
5 pm – 6:30 pm
Greater Works Than These Ministries
4020 Wylly Avenue
Brunswick, GA 3152
Friday, March 18th
10 am – 11:30 am
Saint Simons Presbyterian
205 Kings Way
Saint Simons Island, GA 31
This event is free and open to all. Please RSVP seats are limited.